ASV Replacement Levers for New 2023 BMW Adventure Bikes
ASV Inventions now makes replacement brake and clutch levers for the new 2023 models of BMW Adventure bikes! The ASV unbreakable lever is the perfect accessory for your new BMW Adventure bike. Whether you take a spill on your bike, or it simply tips over, ASV levers are designed to not brake in such an event.
Adventure riding has become increasingly popular over the years, and BMW Adventure motorcycles are some of the best out there. However, adventure riding can be tough on your bike, especially when it comes to the controls and levers. ASV has developed a solution to this problem with our unbreakable levers, specifically designed to withstand the demands of adventure riding.
ASV now makes unbreakable levers for all the 2023 BMW Adventure bike models down below.
F750GS
F850GS
F900R
F900XR
R1250 R/GS/RS/RT
Different Levers Available for the BMW Adventure Bike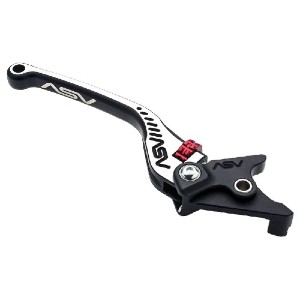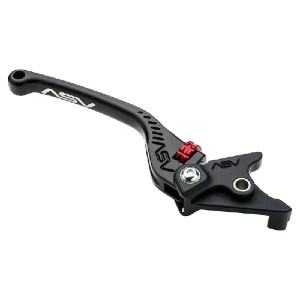 ASV offers 2 different types of levers for each model of BMW Adventure bike: the F3 Sport and C5 Sport models. Both levers of course have the ASV unbreakable design as well as a quick dial reach adjust. The difference between the levers is that the F3 Sport has a polished smooth anodized finish and forged ergonomic shape, while the C5 Sport has a shot blasted textured finish and CNC-milled ergonomic shape. Also, the F3 Sport unbreakable lever offers a 3 year warranty while the C5 Sport unbreakable lever offers a 5 year warranty.
Why Choose ASV Levers for Your BMW Adventure Bike?
-Unbeatable Protection
The most significant benefit of ASV unbreakable levers is their ability to protect your motorcycle's controls in the event of a crash or impact. The pivot design allows the levers to rotate outward, thus reducing the risk of breaking or bending in the event of a fall. This aspect of the lever's design can help prevent costly replacement of the whole control's assembly, saving riders time and money in the long run.
-Unmatched Performance
ASV unbreakable levers provide unmatched performance compared to traditional lever designs. Thanks to our quick dial reach adjust design, these levers offer adjustable reach, allowing for customization to fit any rider's comfort level and hand size.
-Easy Installation
Another benefit of ASV unbreakable levers is their ease of installation. Unlike other aftermarket levers, these levers have a straightforward installation process that anyone can do. These levers are designed to be a perfect fit for BMW adventure motorcycles, so there's no need to modify or drill any components. Additionally, the installation process does not require any specialized tools, meaning that anyone can install them within a few minutes.
-Versatile Applications
ASV unbreakable levers can be used for a variety of adventure motorcycles in the BMW lineup. From the F750GS to the R1250GS, these levers offer a perfect fit for each model. This makes ASV unbreakable levers an excellent investment for any BMW adventure rider, regardless of their motorcycle's specific model.
-Range of Colors
If you're someone who loves to personalize their bike, then the ASV Unbreakable levers offer a range of color options to choose from. You can select from an array of colors to customize your bike and pick which ever color works best for you. You can easily select a color that would go well with your bike and graphic scheme, making it a seamless addition to your bike.
Conclusion:
ASV unbreakable levers for BMW Adventure motorcycles are undoubtedly a worthwhile investment for adventure riders. These levers offer durability, precision, and protection against damage while riding on unpredictable terrain. Their easy installation and versatile application make them a no-brainer purchase option for anyone looking to maximize their bike's performance and longevity. Whether you're a professional or amateur adventure rider, ASV unbreakable levers have got you covered.