ASV Replacement Levers for Yamaha MT-10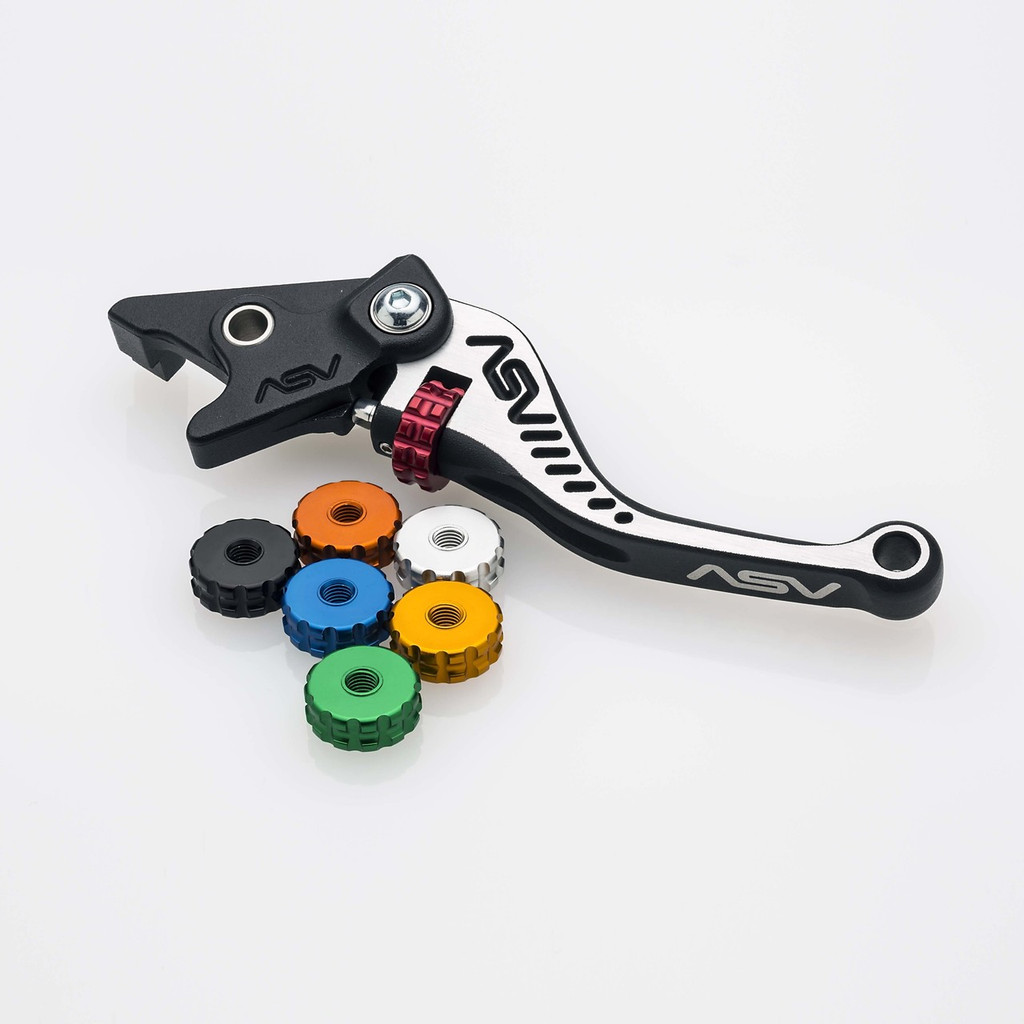 The Yamaha MT-10 is undeniably a strong, powerful, and reliable bike that can take you anywhere you want to go. Still, despite its impressive features, there's always room for improvement, especially when it comes to safety and control. One of the best ways to enhance your Yamaha MT-10's performance is by upgrading its levers. That's where ASV unbreakable replacement levers come in. These levers may seem like a minor upgrade, but the quality and durability of our levers can make a substantial difference. We offer the one of the best replacement levers you can get for your Yamaha MT-10.
Why Install ASV Levers on your Yamaha MT-10?
Switching out your stock levers and replacing them with ASV Inventions unbreakable levers is one of the best upgrades you can make to your Yamaha MT-10. See below the benefits of installing ASV unbreakable levers on your Yamaha MT-10 street bike.
ASV Levers are Designed not to Break
The first and most significant advantage of using ASV unbreakable levers is their durability, especially compared to stock levers. Stock levers are often made from aluminum or cheaper materials that can bend or break during a fall or an impact. ASV levers are made from high-quality CNC-machined billet alloy and feature an unbreakable design that can withstand large amounts of force applied to them compared to stock levers. Even if you drop your Yamaha MT-10, you can rest assured that the ASV levers won't break or bend, which means you can ride with confidence and less worry.
Customizability and Comfort
Another benefit of ASV unbreakable levers is that they are adjustable, allowing you to customize their position and reach. Additionally, you can opt for a standard or shorty lever length, depending on your preferences. The adjustable reach feature is a significant advantage to riders with smaller or bigger hands since they can shift the lever's distance closer or farther from the handlebar, ensuring a comfortable grip.
Easy to Install and Maintain
ASV Unbreakable levers are effortless to install and require no special skills or equipment. The levers come in a complete package with all the necessary hardware to fit the Yamaha MT-10 perfectly. The instructions are simple to follow, and you should be able to replace your old levers with ASV levers in just a few minutes. Maintenance is also easy, since you can clean the levers occasionally with a microfiber towel to keep their finish shiny.
Helps with Bike Control
Upgrading to ASV unbreakable levers will improve your controls on your Yamaha MT-10. You can quickly and smoothly pull the clutch and brake levers. Plus, the levers won't slip, which can happen if you apply too much force with the stock materials. This feature is excellent for riding off-road, where you need to adjust your speed and brake regularly. The ASV levers create a smoother and more predictable braking experience for you. Consequently, the excellent control makes your riding safer.
More on ASV Levers
ASV Inventions uses cutting-edge technology. Our unbreakable levers are engineered with advanced technology that ensures high performance and longevity. They are specially designed to bend outward in the case of a crash, making them more reliable and safer. But who said safety has to be boring? ASV levers come in a range of colors and designs to suit your style. Whether you prefer classic or trendy designs, you can find a lever that meets your style preference. The great thing about having the chance to customize your levers is that you get to match them with your bike's color for a cohesive and appealing look.
More on The Yamaha MT-10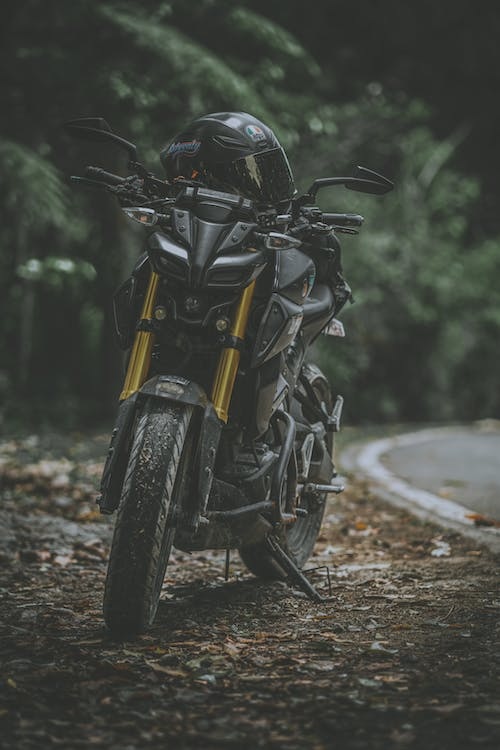 There are few things in life that can compare to the freedom and exhilaration of riding a motorcycle, and the Yamaha MT-10 is a street bike that takes those feelings to the next level. Designed for the bold and daring, the MT-10 is a powerful machine that demands respect and delivers unforgettable thrills. Whether you're an experienced rider or just getting started, the MT-10 is a bike that is sure to get your heart racing.
Let's start with the engine. The Yamaha MT-10 is powered by a 998cc inline-four engine that produces impressive horsepower and torque. This means that the MT-10 has plenty of power to accelerate quickly. But the MT-10 isn't just about speed; it's also about control. The bike comes equipped with a range of advanced electronics, including Advanced Quick Shift System (QSS), Four-Mode Yamaha Ride Control (YRC), Yamaha Variable Speed Limiter (YVSL), and more. These features help to keep the bike stable and under control, even when riding at high speeds or on challenging terrain.
The MT-10's styling is also worth noting. The bike has an aggressive, muscular look that is sure to turn heads wherever you go. The sharp lines, muscular tank, and twin LED headlights give the bike a distinctive appearance, while the exposed engine and wheels add to the overall sense of power and performance.
When it comes to handling, the Yamaha MT-10 is a dream to ride. The bike uses a lightweight aluminum frame that provides excellent rigidity and stability, while the suspension system is fully adjustable for a smooth and comfortable ride. The MT-10 also features powerful brakes and is equipped with front and rear disc brakes. It has a 320mm hydraulic disc in the front and a 220mm hydraulic disc in the rear. Whether you're cruising down the highway or carving up some winding back roads, the MT-10 is a bike that handles like a dream.
Of course, no discussion of the Yamaha MT-10 would be complete without mentioning the bike's advanced technology. The MT-10 comes equipped with a full-color TFT display that provides instant access to a wealth of information, including speed, gear position, fuel level, and more. The bike also features Yamaha's cruise control system. By using the left handlebar switchgear, you can select or adjust a set speed to ease long-distance touring on the highway, improving rider comfort.
Conclusion
There's no denying that the Yamaha MT-10 is a bike that is designed for the bold. With its powerful engine, standout styling, and advanced technology, the MT-10 is a street bike that demands attention. But it's not just about style and power; the MT-10 also delivers a smooth, comfortable ride and advanced safety features that make it a joy to ride, no matter where the road takes you. Whether you're an experienced rider or just looking for a bike that will let you experience the thrill of the open road, the Yamaha MT-10 is a bike that is sure to deliver a ride you won't soon forget.
If you already have the Yamaha MT-10, you are going to want to make sure to upgrade with ASV unbreakable replacement levers. ASV unbreakable levers are the perfect solution for upgrading your Yamaha MT-10 street bike. The advantages of durability, customizability, and more make ASV unbreakable levers a great add on for anyone looking to upgrade their bike's levers. Whether you are a beginner or an advanced rider, ASV levers can improve your performance, safety, and control. Do yourself a favor and get some ASV levers for your Yamaha MT-10 street bike today.