ODI Lock-On Motorcycle & ATV Grips
Anyone who has been riding motorcycles for quite some time knows how important grips are. They serve as the primary point of contact on your bike and play a significant role in keeping you in control while on the road or dirt. That is why selecting high-quality grips is crucial for ensuring rider safety while improving comfort during long rides. One such grip that has gained a lot of popularity in recent years is the ODI lock-on motorcycle grip.
The ODI lock-on motorcycle grip allows you to change or replace the grips on your dirt bike, street bike, or ATV without the need for any wire ties or grip glue. This makes for a painless and fast experience when replacing grips on your machine. They also offer 100% guaranteed slip-free performance under any condition. This means you do not have to worry about the grips spinning on your handlebars like you could possibly experience by using standard grips with grip glue. They are also compatible with hand guards, so if you have those on your motorcycle these grips will still fit your bike.
ODI grips are trusted by professionals and are the preferred grip choice by many. Pro bikers and ATV riders use ODI grips because they provide excellent performance and are incredibly durable. Pro motocrosser Jeff Emig even has his own signature grip with ODI. If they are trusted by the top professionals in the world, you can trust them too.
Benefits of Using ODI Lock-on Grips
ODI grips are some of the best grips on the market and there are many benefits that come with choosing ODI lock-on grips for your bike. See below why they are the best grip option for your motorcycle or ATV.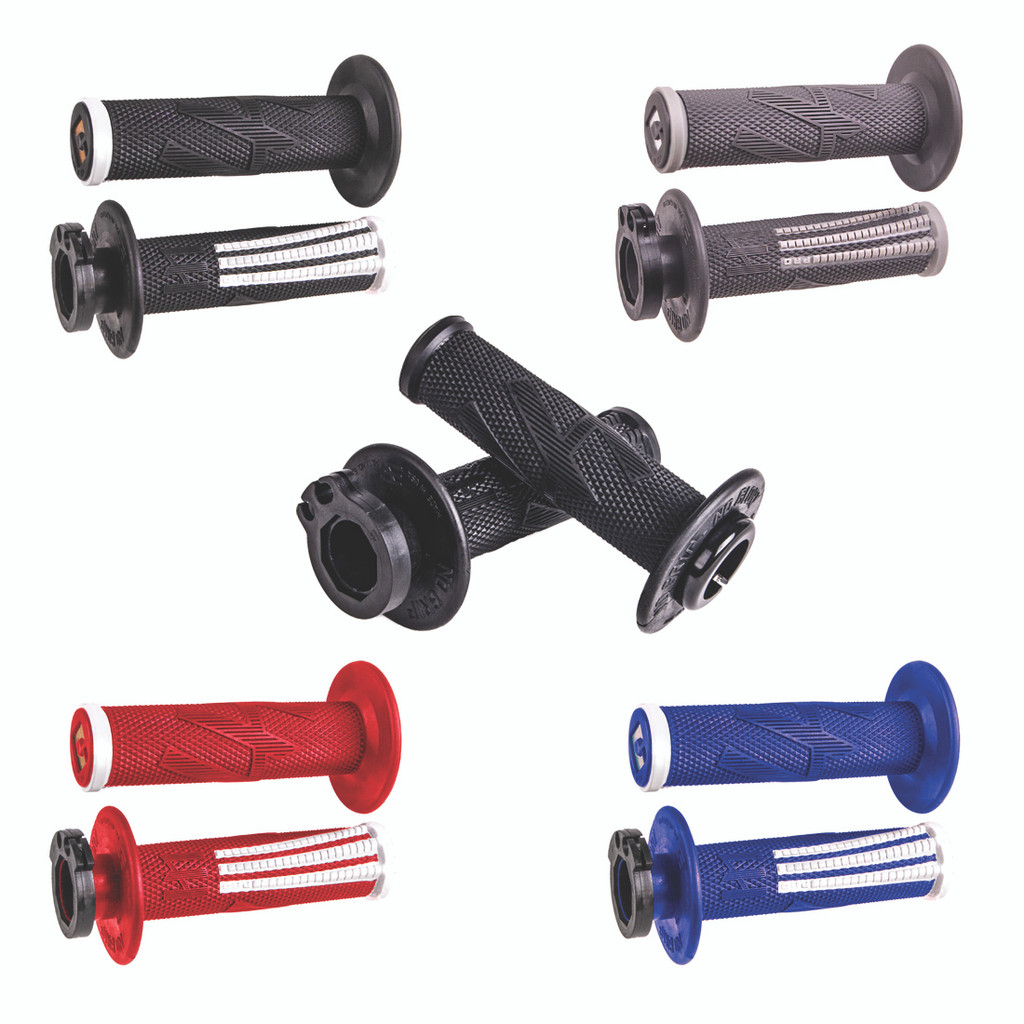 Easy to Install and Maintain
First and foremost, the ODI lock-on motorcycle grips are incredibly easy to install and maintain. These grips come with locking rings that lock the grips securely into place, eliminating the need for glue or safety wire. Once installed, the grips remain tight and do not slip, which helps to improve control and rider comfort. You do not have to worry about maintaining the grips and tightening them with wires like you would on traditional grips.
Superior Durability
ODI lock-on motorcycle grips are widely renowned for their excellent durability. They are made from high-quality rubber, which makes them more resistant to wear and tear compared to other grips. The rubber compound also provides an excellent grip, which improves control and reduces the risk of accidents. ODI grips can withstand wear and tear from rough terrains, harsh weather conditions, and daily use. With ODI lock-on grips, you do not have to worry about rapid degradation and discoloration. Furthermore, the surface texture of these grips makes them anti-slip, even during wet conditions.
Reduced Vibration
One of the most significant benefits of using ODI lock-on motorcycle grips is the reduced vibration they provide. The grips come with special cushioning on the inside, which helps to absorb vibrations and shock from the road. This greatly reduces hand fatigue and numbness, allowing riders to enjoy longer and more comfortable rides.
Improved Comfort and Grip
The primary reason for using ODI motorcycle grips is the comfort factor. For motorcycle riders, having a comfortable grip on the handlebars is crucial for long journeys. ODI grips, with their diamondized surface pattern, provide an excellent grip, which helps to reduce the strain on your hands and wrists during long rides. ODI grips also come with a soft pro compound, which adds cushioning against road vibrations, further improving comfort.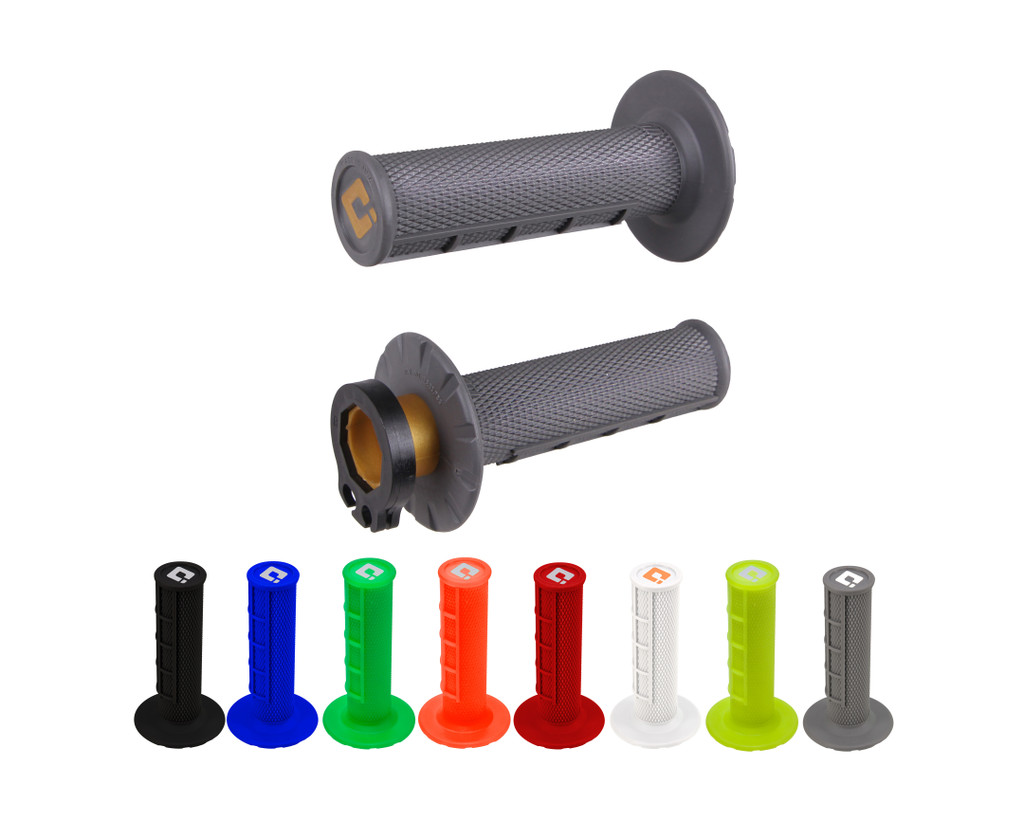 Improved Safety
The use of ODI lock-on motorcycle grips significantly improves rider safety. The superior grip and reduced vibrations help to improve control and reduce the risk of accidents. Additionally, the anti-slip properties of these grips make them ideal for wet conditions where grip is critical.
Versatility
ODI grips are designed to fit any type of motorcycle. Whether you ride an adventure, cruiser, sport bike or an off-road motorcycle, ODI has a grip that matches your needs. ODI produces grips for both standard and oversized handlebars, making them adaptable for most motorcycles. As mentioned above, they are compatible with hand guards, so it is not a problem to put the grips on your bike if you have them.
Variety of Colors and Styles
ODI lock-on motorcycle grips come in a wide range of colors and styles, allowing riders to customize their bikes to their preference. Whether you want a plain black grip or something more colorful and eye-catching, ODI has got you covered. This allows you to customize your look and choose the color you like most. They also have metal end caps that help to save your grip in case of a fall, and these also come in a variety of colors.
Different Patterns Available
ODI lock-on grips come in several different grip patterns to match your preference. You can get the standard ruffian grip which is common among motorcycle and ATV riders, the waffle pattern grip, or the rogue pattern grip. Each one has its benefits; it really just comes down to rider preference on which one is best for you.
Other Types of Grips Made by ODI
If you are a budget and are not looking to spend much on new grips, ODI also offers standard, traditional motorcycle grips. These do not have the ODI lock-on system but are still great grips. For these you will need grip glue and possibly wire ties to put them on your motorcycle or ATV. Like the lock-on system grips, the standard ODI grips come in a variety of colors so you can choose a grip color that suits you best.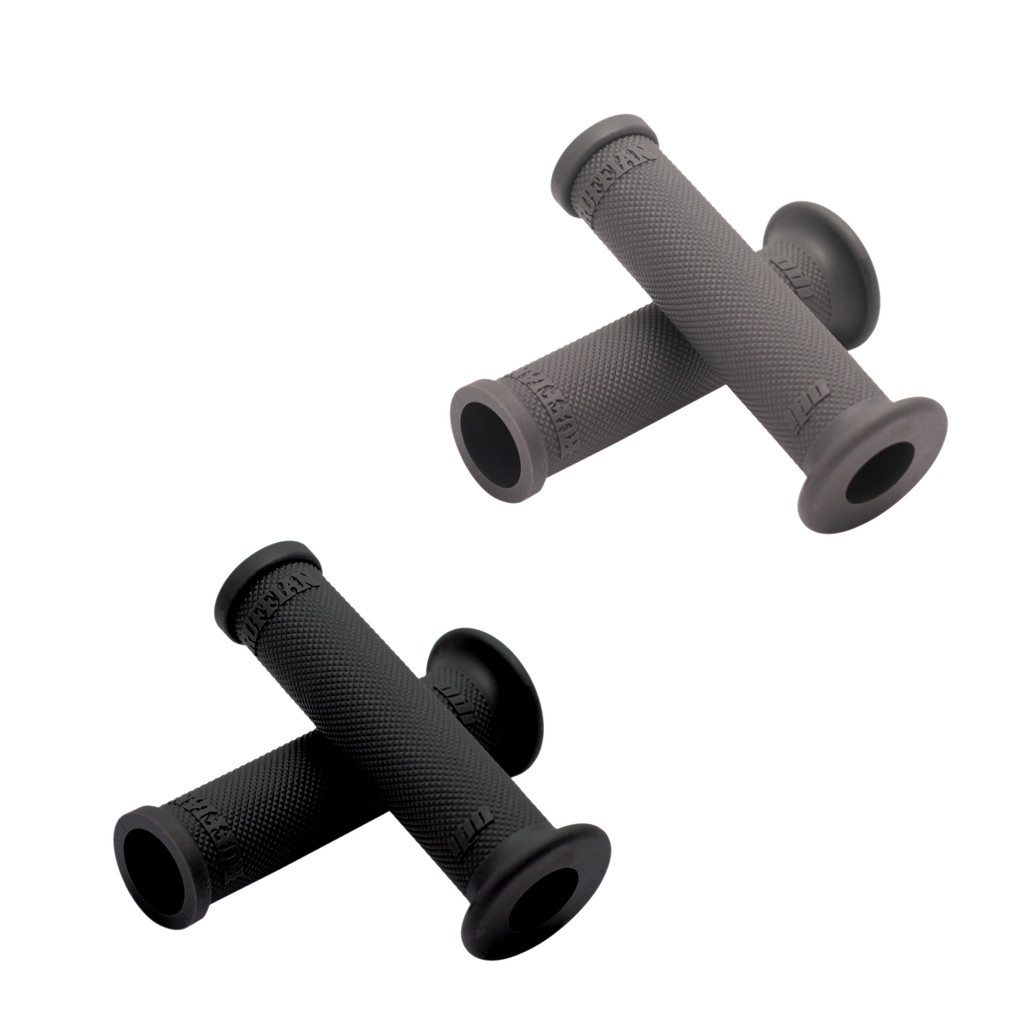 Conclusion
Investing in ODI lock-on motorcycle grips is an excellent decision for any rider looking to enhance their riding experience. The benefits of ODI lock-on grips, including improved comfort, durability, easy installation, and more, make them the best choice for any rider looking for an upgrade. If you want to dominate the road or dirt and experience an unmatched comfort while riding, installing ODI motorcycle grips is the best way to go.